Domestic Storage in Berkshire
MAKING REMOVALS AND STORAGE SIMPLE FOR 140 YEARS
Wilkins Removals' domestic and furniture storage have provided the highest levels of service for those seeking secure, scalable, and on-demand storage for their personal belongings. Our experienced team understands that moving home often requires temporary storage, including short-term and long-term furniture storage. We are experts in dealing with the many bespoke requirements our clients may require.
MAKE YOUR DOMESTIC STORAGE SAFE AND SECURE
Wilkins Removals, with a legacy spanning 140 years in Berkshire, have experience of all manner of storage requirements. We offer a comprehensive range of storage options tailored to our clients' unique needs, being a trusted partner for secure and adaptable storage solutions.
Whether you are moving house, decluttering, or renovating, domestic storage with Wilkans provides you with the space, security and flexibility you need.
Call today for a free consultation and quotation with one of our sales managers
Free quotation:
+44 (0) 1491 572 037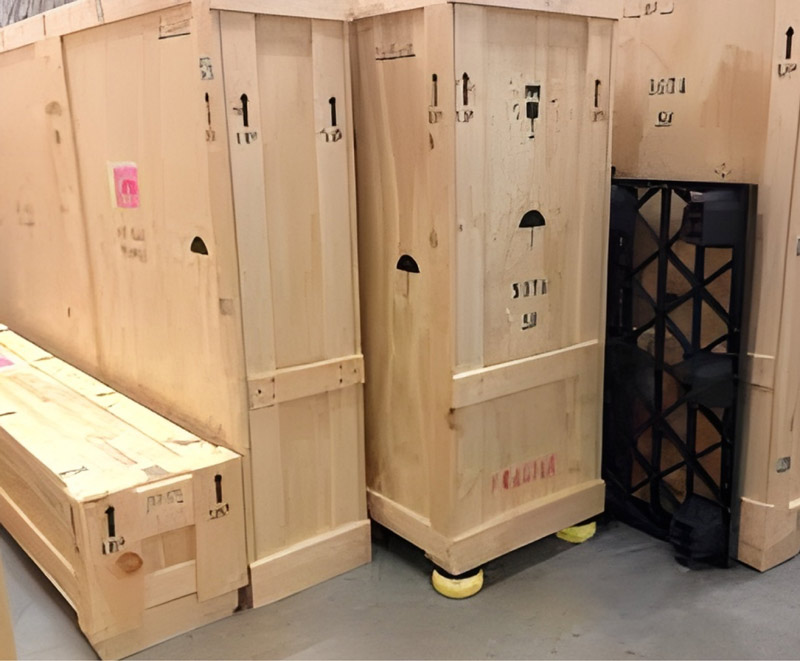 SHORT-TERM STORAGE
Short-term storage is ideal for your temporary storage needs:
Containers designed to store your belongings while you find a new place to live, renovate, move or rent
Access your furniture with 24 hours notice
Accommodates your house move and storage requirements efficiently when travelling for an extended period of time
Short-term storage units are typically available in a variety of sizes and containers, so you can choose the right storage boxes for your needs. From small vans to articulated lorries, our vehicles are purpose-built for our company and your storage requirements.
LONG-TERM STORAGE
Long-term storage is perfect for extended storage requirements:
Perfect for extended storage requirements

Suitable if downsizing your home, deploying overseas, or storing seasonal items, business inventory or equipment.

Highest levels of security and environmental protections for your belongings

Provides flexible solutions for your house moving and storage needs
Long-term storage units are also typically available in a variety of size options and come on a monthly basis or on a long-term contract.
Our warehouses
Our Warehouses are all purpose-built, offering the highest level of security for the safeguarding of our Client's possessions during home removals and container storage of their personal items.
Each warehouse employs the most up-to-date security system available, with direct alarmed contact to the Police. We also take the utmost care when it comes to fire prevention, and all our warehouses have been built and/or modernised to ensure this is paramount.
Inventory management
A clear inventory of all items within our Storage Premises is available to our clients for their convenience, enabling them to locate even individual items during their domestic removals and storage experience.
FLEXIBLE CONTACT METHODS
With a vast team of full-time, highly skilled and experienced movers, we can provide you with the ultimate domestic storage experience. Each of our clients are individual and we will provide you with your unique quote and move plan for premium domestic removals and storage solutions.
Call today for a free consultation and quotation with one of our sales managers
Free quotation:
+44 (0) 1491 572 037
Our Accreditations
All our Staff are B.A.R (British Association of Removers) standard trained and highly skilled and practiced in the profession. They are regularly retrained, undergoing continuous refresher training programs and attending frequent appraisals.
Testimonials
Find us on reference line for more reviews.
Check us out on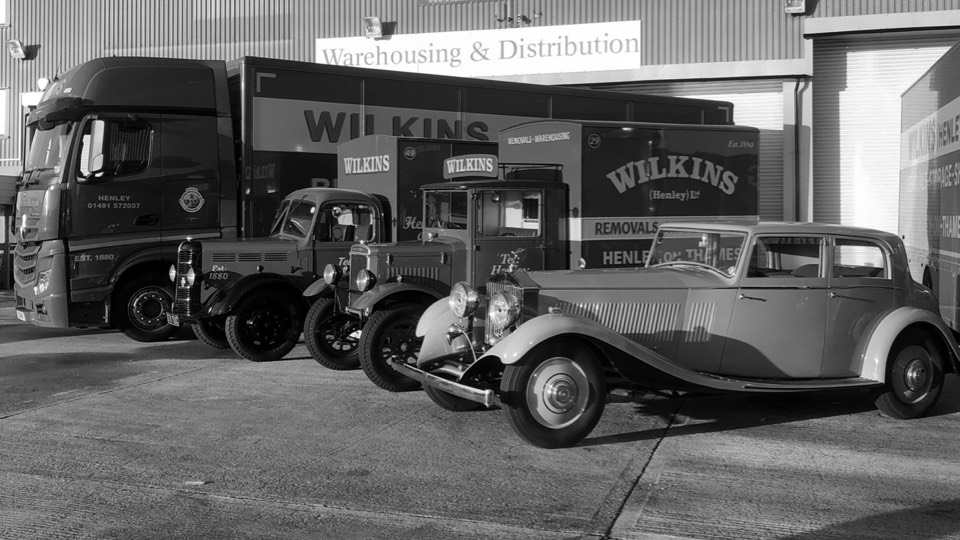 I have used Wilkins for over 30 years. It's great when the team leader arrives and can remember moving you 25 years ago, whilst one of the others was in the team that moved you in 5 years ago.

Absolutely nothing was too much trouble, and the guys worked hard and cheerfully all day, even when discovering that we were moving to a 3 storey house with a narrow staircase.

I would not even contemplate using anyone else, and as always , you get what you pay for; professional, cheerful, courteous and patient.
Temporary move and storage near Goring
February 2020
I used Wilkins to clear out a BIG house in Fawley which my firm is instructed to refurbish for the owner. I chose Wilkins for their 150 years of service to the local community. I found them and all the team to be very friendly, helpful, professional, smart appearance and good value.

Since doing the first stage of moving out…our client has since instructed Wilkins to move various items of furniture to various other houses they have …so all in all everyone is happy. GREAT COMPANY AND GREAT SERVICE… HIGHLY RECOMMENDED.
Residential move and storage near Henley
December 2019
Very professional staff who were extremely efficient and courteous. Flexible with changes to where furniture needed to go. Packing was done to a very high standard. Cannot recommend highly enough.
Moving from London to Oxfordshire
September 2020